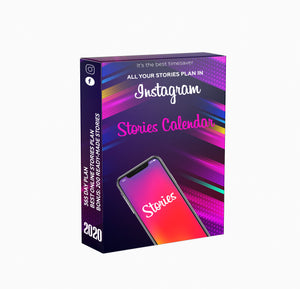 Are you an Instagram influencer who is running out of quality Instagram Stories ideas ? We have a complete solution for you.
A perfect plan for your Instagram stories for the next 12 months is finally here. It has been created by team of 6 international marketing experts with 60 years combined industry experience.

Only proven content that works in order to to: increase engagement, get more followers and increase your sales through Instagram.
On top top of that, we will throw 200 ready-made story templates for you for FREE:
- 70 engaging questions
- 60 "get to know each other" stories/games
- 70 great quotes
You don't need to be a pro! they are really easy to use! 
Grab This Instagram Stories Calendar

For Just  $299    

$27.99 

Today

 !