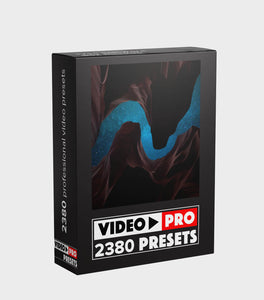 SUMMARY
More than 2380 LUT (video presets).
Easy use on MOBILE / DESKTOP
After Effect, Adobe Premier and Final Cut instructions included.
TYPES:
Wedding: 150 Presets
Atmospheric: 122 Presets
Landscape: 126 Presets
Travel: 131 Presets
Dramatic: 125 Presets
Video blog: 132 Presets
Movie Fx: 126 Presets
Party Fx: 105 Presets
Commercial: 124 Presets
Drone Collection: 118 Presets
Food: 120 Presets
Cinematic: 116 Presets
Nature: 126 Presets
Family Archive: 125 Presets
Hollywood: 126 Presets
City: 110 Presets
Action: 124 Presets
Vintage: 114 Presets
HDR: 126 Presets
Black and white: 34 Presets
Feel free to request something specific that fits your own needs, once you've made a purchase and we will be happy to help. Email us at info@creative-deals.com
COMPATIBLE APPS:

After Effects 

✓

Adobe Premiere ✓

Avid Media Composer 

✓

Cyberlink Powerdirector ✓

DaVinci Resolve ✓

Edius ✓

Final Cut / Final Cut Pro✓

Filmora ✓

Sony Vegas ✓

LumaFX  - Iphone/Ipad ✓

LUT is a universal format, so there are other compatible programs. Feel free to email us if your program is compatible info@video-presets.com 

DIRECT DIGITAL DOWNLOAD
Grab This 2380+ LUTS BUNDLE - VIDEO PRO PRESETS Bundle
For Just 
 

$425 

   

$39.99 

Today 

!